Fuse Flow browser extension
This feature is currently in Beta and may be subject to change. This guide is for customers who are currently part of the Fuse Flow pilot.
Fuse Flow is able to understand the context of the web page/tab you are currently viewing, and recommends contextually-relevant content, communities and users from your organisation's Fuse instance.
For example, you might be viewing a webpage in a browser-based application used to process invoices. If you click the Fuse Flow icon in the browser, Fuse Flow will automatically search for and return a list of content from your Fuse instance related to processing invoices. If you cannot see any relevant content, communities or users, you can search in the search bar, or verbally search using the voice search feature. When you have found the item you are looking for, click it to view it directly in Fuse.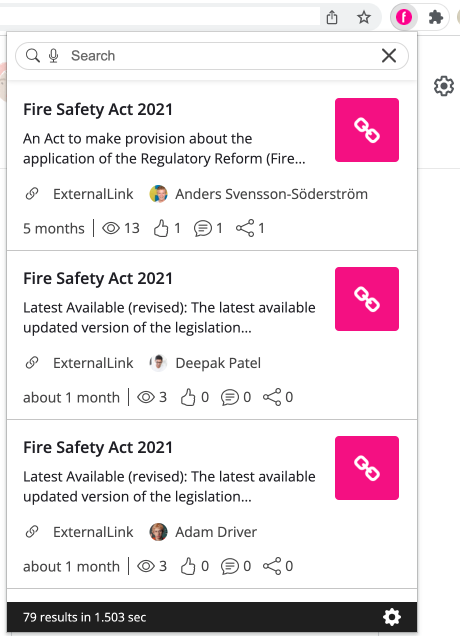 Fuse Flow only reads the title of the current tab and the page URL. This is so that it can return relevant Fuse content. Flow Flow does not read information within the page or any other personal data.
This section includes: