The Events tab shows insights related to events created in Fuse, based on filters selected in the Filter By section.
An event can be a face-to-face class or workshop held in a physical location, as well as an online class or workshop held in a virtual meeting room, such as Google Hangouts, Zoom, or Microsoft Teams.
In the context of Universal Analytics, "event" refers to the parent event and all its occurrences collectively.
The data and insights in the Events tab give you an overview of:
How well attended your events are

Which events are most popular

Which events are oversubscribed and undersubscribed

How well subscribed upcoming events are
This data also tells you which events hold the most value and which ones do not. For example, if an event is continuously oversubscribed, you might want to create more occurrences for the event, in order to meet high demand. If an event is consistently undersubscribed, you might want to create fewer of these or even stop creating them altogether. In some cases, you might find that the format of an event either increases or decreases the number of attendees. For example, digital events might prove more popular and cost effective than in-person events, which could be used to build a strong case for digital learning.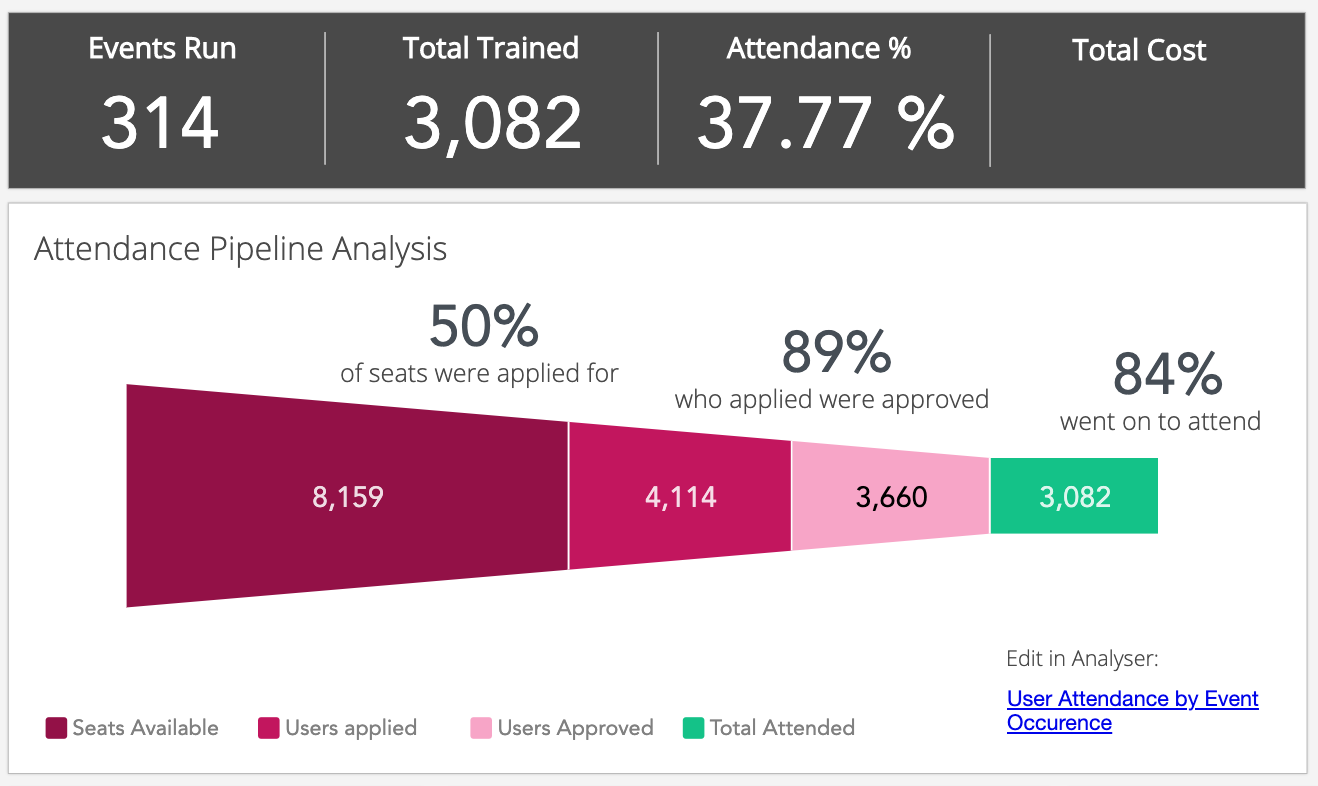 The Events tab is divided into the following sections: