Managing reported content
The Reported items section on the Community admin screen allows community admins to moderate content, comments, and shares that have been reported/flagged as inappropriate by users in a community.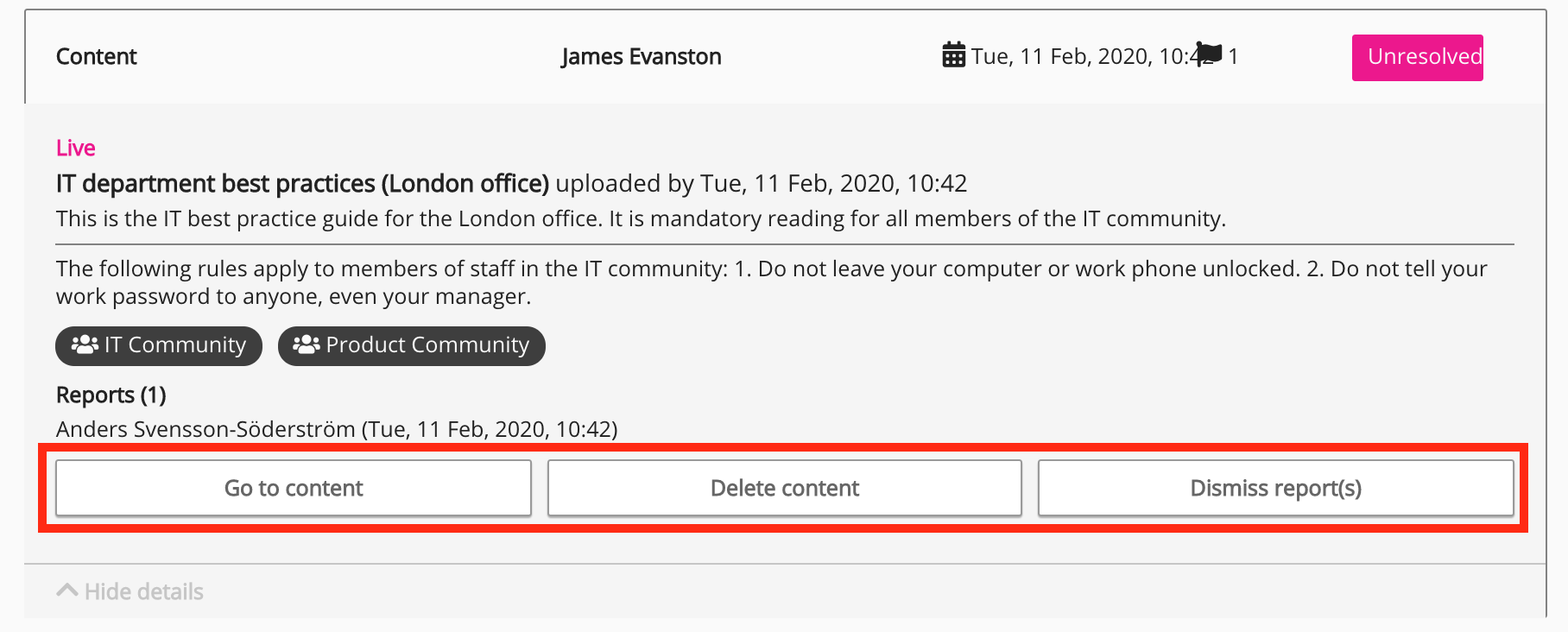 When an item of content is flagged, the owner receives a notification informing them. Depending on their notification settings, the owner may also receive an email notification.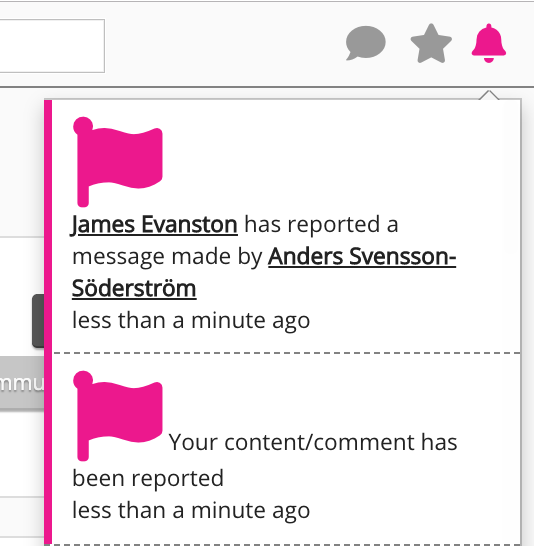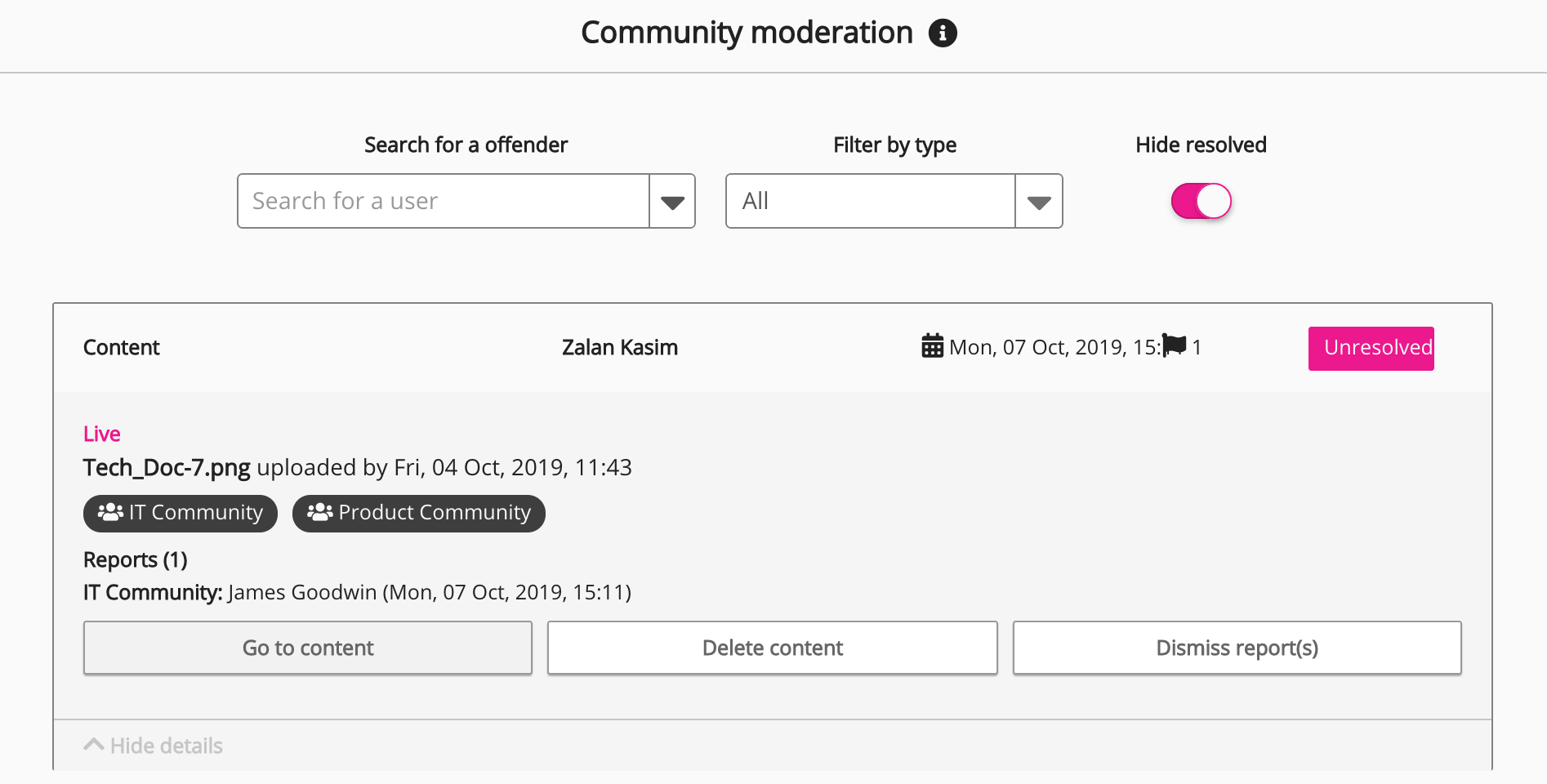 The Community moderation section contains the following options:
Option

Description

Search for a offender

Enter the name of an offending user.

Filter by type

Click the dropdown to filter the list of flagged items by type.

Hide resolved

Disable to reveal all resolved items.

The Hide resolved toggle is enabled by default.

Show details / Hide details

Click to show or hide the details about the flagged item and further options.
Each reported item contains the following options:
Options

Description

Go to comment

Go to content

Go to one-to-one comment

Click to view the flagged item.

Delete comment

Delete content

Delete share

Delete one-to-one comment

Click to delete the flagged item.




Dismiss report(s)

Click to resolve the flagged item.