Viewing goals from a past one-to-one session (Mobile)
You can view goals assigned to you in past one-to-one sessions.
To view a list of goals:
On the One-to-Ones screen, tap View all my goals.



A list of goals appear.
Marking a goal as complete
To mark a commitment as complete, select the checkbox on the left-hand side of the commitment.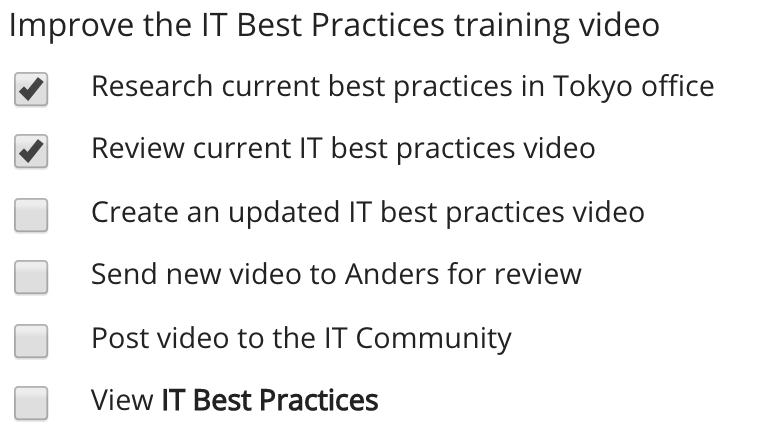 Hiding a completed goal
To hide goals you have completed, deselect the Hide completed toggle.