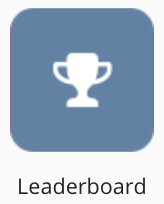 The Leaderboard screen in the Admin Panel allows admins to configure the Leaderboard in Fuse, where users are rewarded points for engaging in certain actions, such as viewing and posting content. Users can view their score and compare with other users.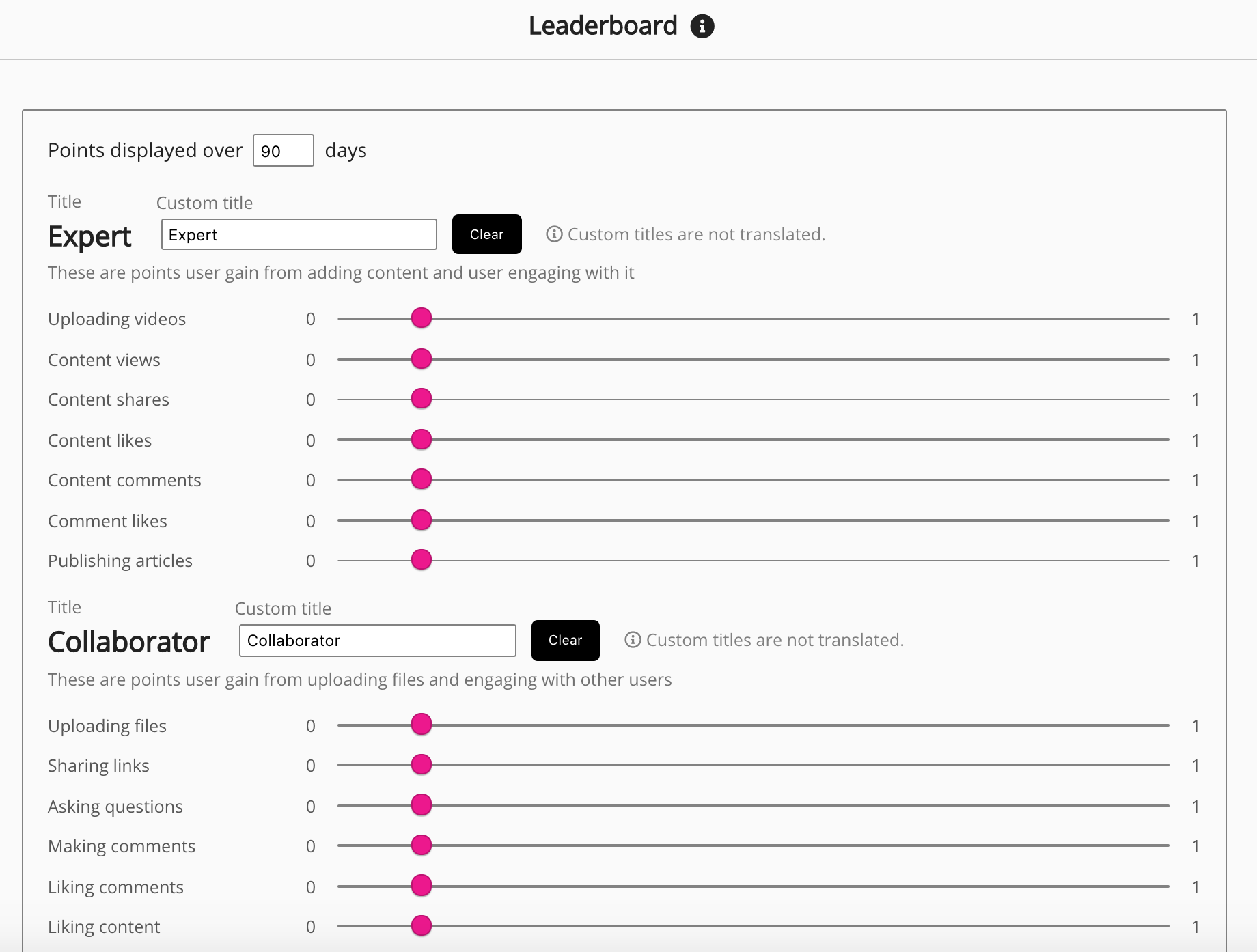 The Leaderboard screen lists several actions users can engage in with sliders admins can adjust to determine the amount of points rewarded for completing the action. By default, all actions reward 1 point.
Actions are organised in the following categories:
Expert: Users gain points for uploading content to Fuse and when users engage with it

Collaborator: Users gain points for uploading files and engaging with other users

Learner: Users gain points for viewing content, joining communities, and completing topics, learning plans, and SCORM courses
If necessary, you can apply a new label to the categories, as appearing on the Leaderboard, in the Custom title fields.
The Points displayed over [number] days field is set to 90 days by default. Actions completed before the specified point do not count to the leaderboard score.
Click Save to save changes.