The management section in the Analyzer tool allows you to:
Open existing insights created by you or other users.

Undo and redo changes you have recently made to the insight that is currently open.

Save a new insight you have created from scratch.

Save any changes you have made to an existing insight.

Clear the canvas, allowing you can start again from scratch using a blank canvas.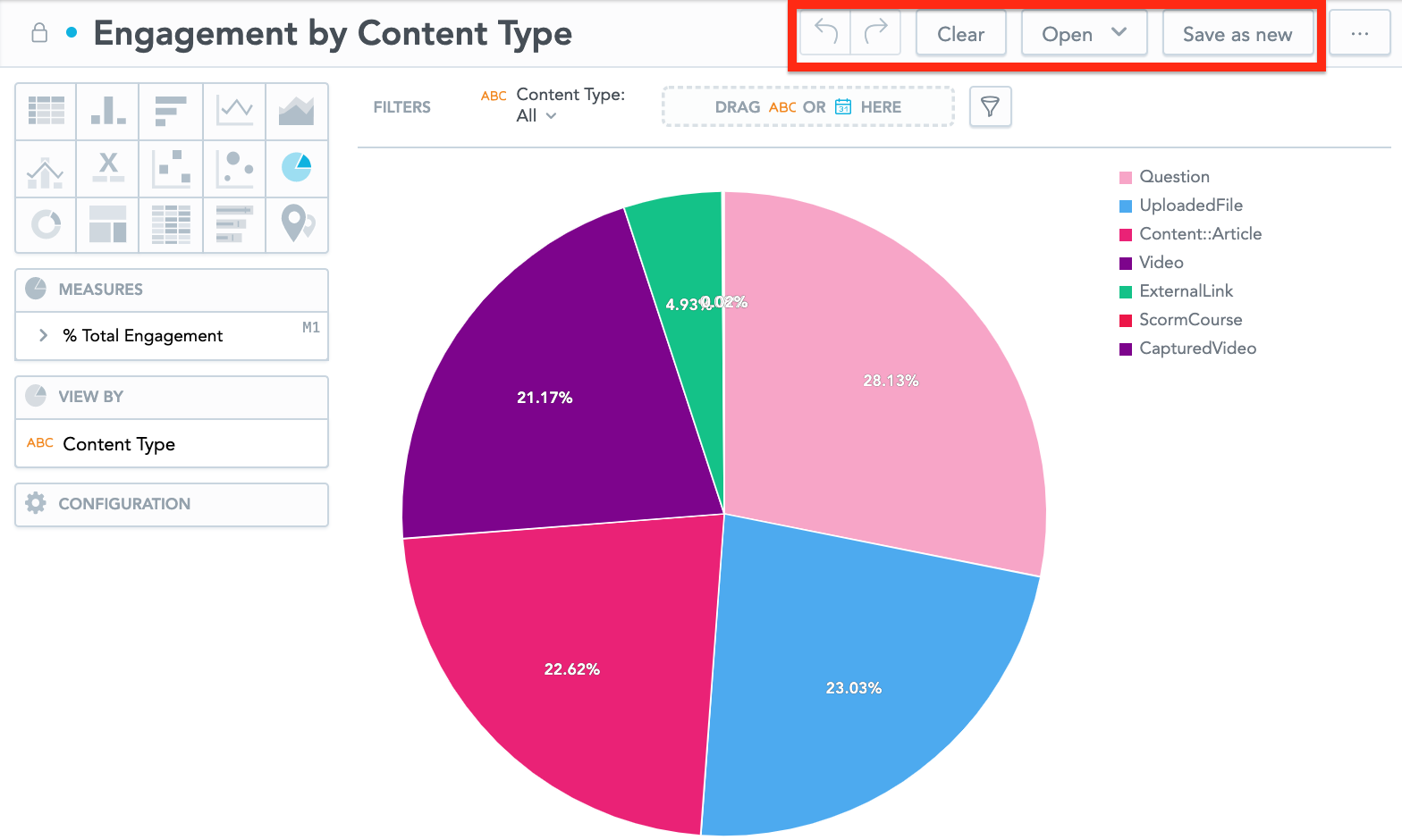 Open
Open an existing insight:

You can filter the list of existing insights to show:
Only insights you have created.

Insights created by other users with access to Universal Analytics.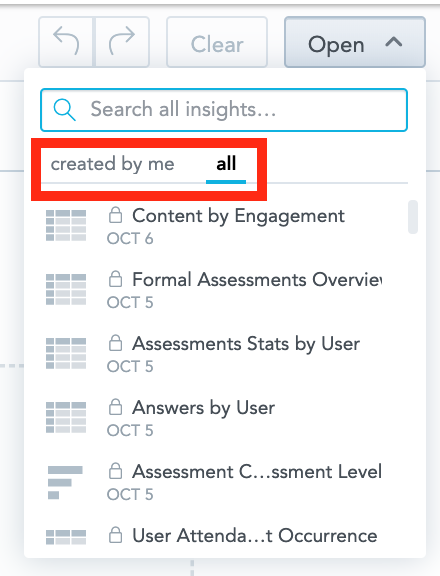 You can search for and select a specific insight using the search bar.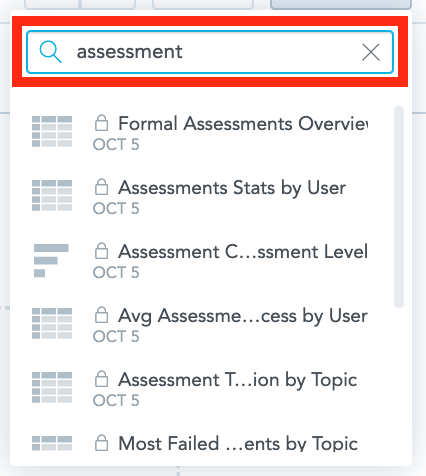 Save as new
Allows you to copy an existing insight and save it under a new title, so that you can make changes without affecting the original version.

To do this:
Click Save as new.


The Name your insight popup appears.

In the Untitled insight field, enter a title.


Click Save.


It is possible to create multiple insights with the same title. It is highly recommended that you do not create multiple insights with identical titles, to avoid confusion.
Save
If you are creating a new insight from scratch or you have made changes to an existing insight, you will also see a Save button, which allows you to save the changes.

Undo/Redo
Undo and redo recent changes you have made to the insight. For example, you might wish to undo a change you have made by mistake.

Clear
Clears your recent selections and creates a blank canvas, allowing you to create a new insight from scratch.