Exporting custom KPI dashboards from Universal Analytics
You can export custom dashboards from Universal Analytics, in the form of PDFs. This is particularly useful if you want to save a snapshot of a custom dashboard locally on your machine.
If you intend to share PDFs of dashboards with external users, ensure you abide by GDPR and your organisation's internal policies.
You can also schedule emails to be sent to users at timed intervals, containing PDFs of custom dashboards, meaning you do not have to manually export them in order to share them with other people. Universal Analytics automatically attaches them to an email, which is sent to the selected users. For more information, see Scheduling emails in Universal Analytics.
Below is an example of a PDF containing a snapshot of insights from a custom dashboard. Insights displayed in PDFs are static images, which means tables, charts and other insights from the dashboard are resized to fit into the PDF.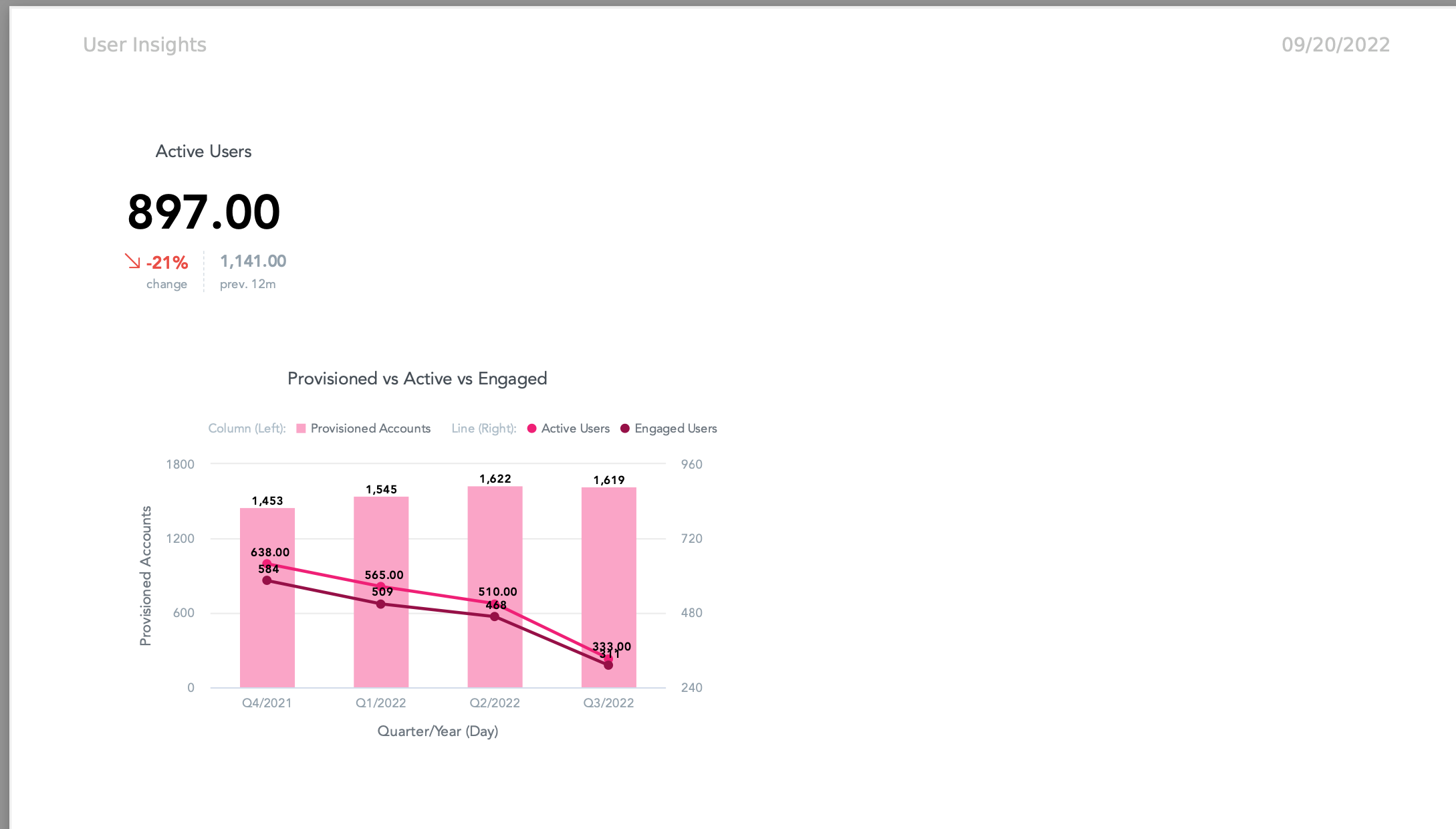 If you apply filters to the dashboard prior to exporting the PDF, the insights in the exported PDF are also filtered based on these filters. For example, the dashboard below has been filtered to only show data from the last 30 days. This means the insights in the PDF, such as charts and graphs, are also filtered to show data from the last 30 days by default. The attached PDF always reflects the filters selected at the time the PDF is exported from Universal Analytics.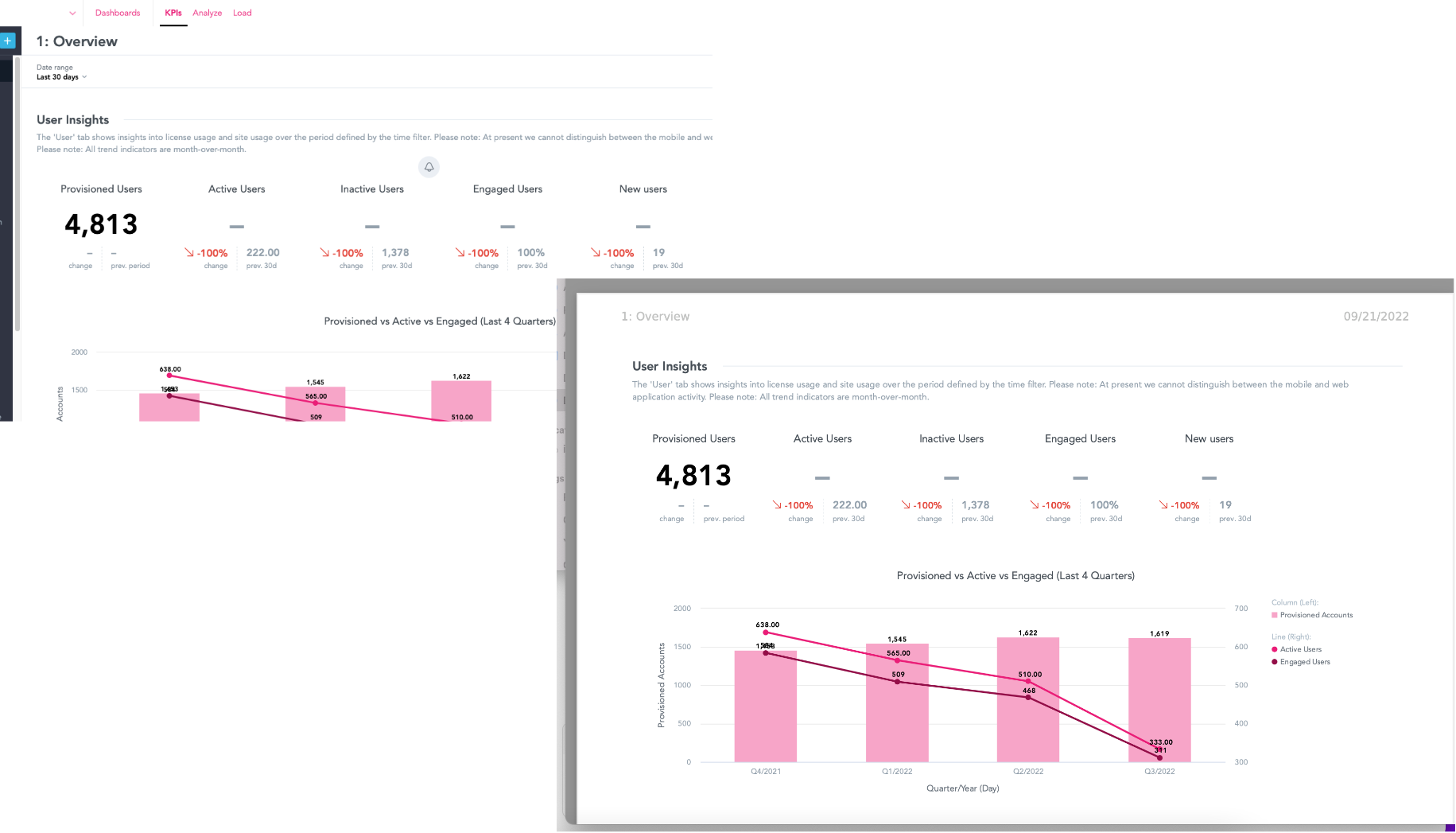 To export a dashboard:
In Universal Analytics, click KPIs.


The KPI dashboard appears.

On the left-hand side, click on a dashboard you have created.

In the top-right corner, click the ellipsis (…).

From the menu, click Export to PDF.

The export begins. The export can take around 10 seconds to complete.

The PDF is downloaded to your computer.