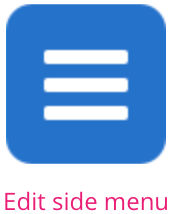 The Edit side menu screen on the Admin Panel allows admins to customise labels on and add custom links to the sidebar.
Custom labels cannot be translated using the Fuse translation feature.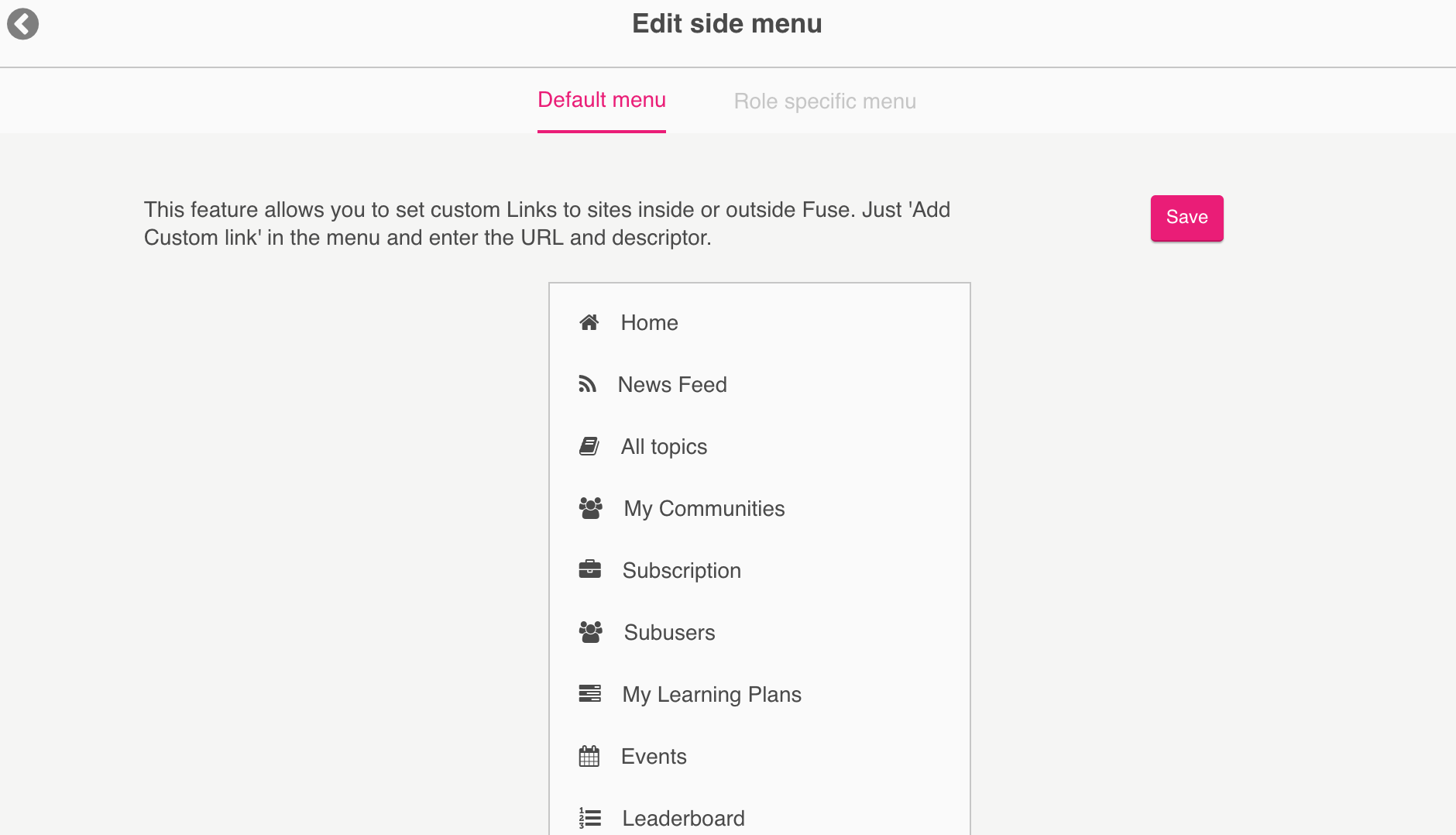 The Role specific menu tab will be deprecated.
The menu displays the items available on the sidebar, as configured during company on-boarding.
To customise labels appearing on the sidebar:
Move the cursor on a menu item.
The menu item is highlighted and a pencil icon appears.

Click the pencil icon.

Enter a new label.

Click the tick icon.

Click Save.
To add a custom link to the sidebar:
Click Add Custom link.
The Add URL button window appears.

In the Custom link title field, enter a label to appear on the sidebar.

In the Paste URL here field, enter a URL. The URL can link to a page in Fuse or page from another website.

If necessary, select Open URL in new window if you want the link to open in a new window.

Click Save.

On the Edit side menu screen, click Save.